We warmly welcome all children to Sunday School and special activities!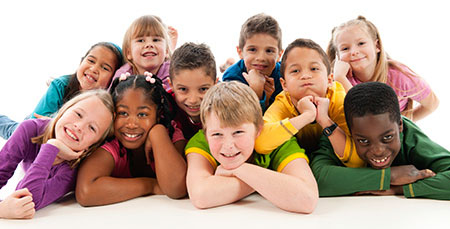 Youth Director: KATHY PUGLIESE youthdirector@unityoffortmyers.org
Youth Volunteers: Margery DeWitt, Inga Slavin
Our program helps answer your child's questions about God, Jesus and the Bible in a way that honors the many paths to God, the many ways to worship God, with instruction and learning that is firmly rooted in positive and progressive Christianity.
All of our YFM teachers go through a screening process that involves an interview and a national background check. We also have ongoing teacher trainings, both onsite and regionally.
For further information, email us: youthdirector@unityoffortmyers.org  Or call us at 239-278-1511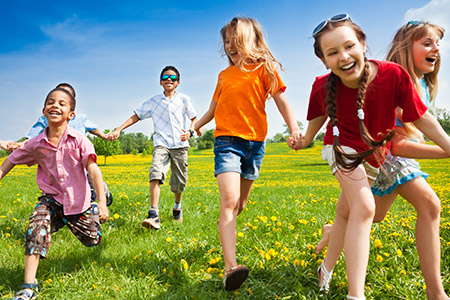 During the 10 a.m. service we offer:

Nursery (Birth - 2 years old
)

Uni Kids (3 – 5 years old
)

Uni Friends (6 – 10 years
 old)

UniTeens (11 – 13 years old)

Youth of Unity (14 – 18 years old)
---
Our Vision
To provide each child the opportunity to discover, explore, and nurture a personal relationship with the presence of God within themselves and others.

To guide each child on an inward journey to find the creative power of God that lies in the center of their heart.

To empower a sense of Spiritual responsibility.

To instill a prayerful consciousness of acceptance and oneness with all people.
Our Mission
Through Bible, story, and other texts, we help children realize the truth that every person is a beautiful and unique expression of the One!

Through sharing Unity principles, we are able to realize that each of us has the ability to change our lives through our thoughts and feelings.

Through creative activities, we become aware of our true spiritual nature and our ability to have clarity, calmness, and centeredness, even in the stress and excitement of life.

Through Prayer and meditation, we access God and become aware of our oneness with all.
---
The Purpose of Spiritual Education
The purpose of Spiritual Education is to bring forth that which already exists (divinity) in the individual. In addition, to see the vision of the continuing transformation of the individual, the community and the world.
---
Living Curriculum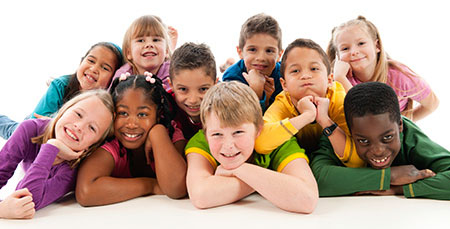 A Living Curriculum philosophy was developed by the Association of Unity Churches International (Unity Worldwide Ministries) and is the philosophy that is followed at UFM. It is not one specific piece of material, but is a philosophy, a process, and a program of spiritual support to assist children, teens, families and the church community in successful living. A Living Curriculum is designed to draw forth the Truth mainly through experiences, storytelling, and creative expression. Each lesson relates to an issue in a person's life and seeks to facilitate an experience of God connected to their life.
The Issue
What is the issue, theme or principle that is to be explored? An intention is created for each lesson that will assist the children and teens in engaging both their head and their heart.
The Vehicle
The vehicle, (story, video clip, song, poem, life experience, etc…), is the experience that creates the common ground so that everyone present can feel a connection to the lesson intention. Creating common ground also helps the group to bond and to know that they are not the only one to experience such life issues.
The Discussion
The discussion is the heart of each lesson. The questions used invite the children and teens to see how the issue is happening to the characters in the story, how it is happening in their lives and in the world around them. This helps them come to their own conclusions as to how to experience life from a deeper, more connected place.
The Creative Experience
The creative experiences are open ended activities that invite the children and teens to play in what they have heard and shared and to explore how it is relevant to their lives.
The Sharing
Each lesson ends with an opportunity for the children and teens to share what they have experienced. They are also encouraged to take the new discoveries home with them and use them in their daily lives.
---
2
Unity's Five Basic Principles for Children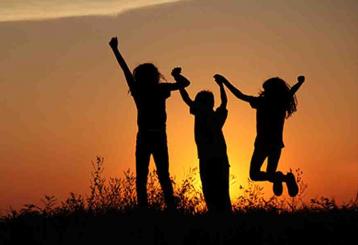 1.    God is all good and active in everything, everywhere.
    2.    I am naturally good because God's divinity is in me and in everyone.
    3.    I create my experiences by what I choose to think and what I feel and believe.
    4.    Through affirmative prayer and meditation, I connect with God and bring out the good in my life.
    5.    I do and give my best by living the truth I know. I make a difference.
---
Youth and Family Ministry (YFM)